Francine Bailey, businesswoman, attorney and strategist talks with Kristen about when it is best to grin and bear bad behavior in the workplace and when it's best to walk out the door.
Kristen Prinz & Francine Bailey
Francine Bailey: Grin and bear bad behavior or walk out the door?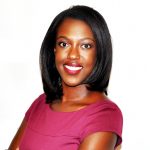 As a career adventurist with perspective on all sides of employment, Francine gives us insight on:
Taking active steps to create the culture that you want
Responding with a good plan and strategy vs. speaking out emotionally
Cultivating good communication sprinkled with compassion
Preparing for the consequences when calling-out bad behavior
The Tales from Around the Water Cooler Podcast was inspired by both experience working with employees/employers in a professional capacity as a business law firm as well as our personal experience as entrepreneurs hiring/firing employees.  This podcast was designed to be both educational and entertaining.  Please leave us feedback or ask questions if you have a employer/employee horror story you would like to share!