Kristen and Founder of VRM Intel Amy Hinote, discuss the pains and pleasures of becoming successful female entrepreneurs in a predominately male space
Kristen Prinz & Amy Hinote
Amy shares lessons learned from leading a thriving company, as well as her many successes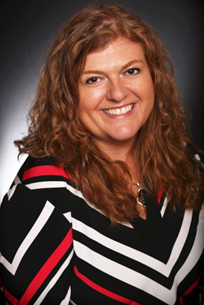 In this episode of "Tales from Around the Water Cooler":
Kristen and Founder of VRM Intel Amy Hinote, discuss the pains and pleasures of becoming successful female entrepreneurs in a predominately male space. Amy shares lessons learned from leading a thriving company, as well as her many successes. She also discusses having a life coach, becoming a team player, gaining respect from her male peers, and embracing the stereotype of being an emotional leader.
Connect with Amy Hinote and her Life Coach, Althea McIntyre!
Twitter: @AmyMutual
LinkedIn: https://www.linkedin.com/in/amymutual/
Website: http://www.vrmintel.com/
Life Coach, Althea McIntyre: http://www.thebestcareerforme.com/
Amy Hinote is the founder of VRM Intel, which provides news, information, and resources for the professionally managed vacation rental industry; and VRM Market Data, which provides competitive market data for the rapidly expanding industry. With a background in finance and marketing, and over 14 years in the vacation rental industry, Amy has worked with property management companies, suppliers, intermediaries, and investors, and provides insider information about the growing vacation rental industry. Amy divides her time between Alabama's Gulf Coast and Chicago, Illinois.