Jess Jankowski shares his path to becoming a CEO and the hard work required to lead a successful company and home life
Kristen Prinz & Jess Jankowski
Jeff and Kristen describe the tough decisions made for the company, but also Jess's priority of leading with emotion and fully engaging employees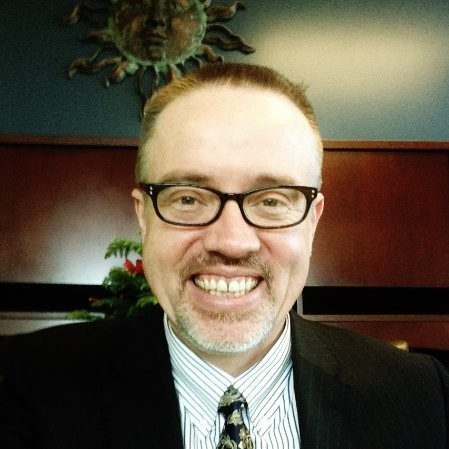 In this episode of "Tales from Around the Water Cooler":
President & CEO of NTC and Solésence. Jess Jankowski shares his path to becoming a CEO and the hard work required to lead a successful company and home life. He describes tough decisions he's made for the company, but also his priority of leading with emotion and fully engaging employees. Kristen and Jess also discuss the "ownership v. victim mentality" – how owning your choices and putting forth effort will better prepare you for career elevation.
Connect with Jess Jankowski and learn more about NTC and Solésence!
LinkedIn: https://www.linkedin.com/in/jess-jankowski
Website: http://nanophase.com/
Email: jjankowski@nanophase.com
Check out The Gray Rhino, authored by Michele Wucker:
https://wucker.com/writing/the-gray-rhino/
https://www.amazon.com/Gray-Rhino-Recognize-Obvious-Dangers/
About Jess Jankowski
Mr. Jankowski is President & CEO of NTC, and Solésence.  Both companies operate in the healthcare space as either FDA-regulated developers and manufacturers of active ingredients, or formulated finished products for protection against skin damage.
Mr. Jankowski helped take NTC public via IPO in 1997, then serving as CFO from 1999 to 2009, and CEO since 2009. NTC has had several significant strategic partnerships with leaders in their fields such as BASF, DOW, and Altana Chemie, which have allowed access to worldwide distribution channels. During his tenure, he has been instrumental in raising approximately $90 million in capital through venture, public, strategic and private funding vehicles.
Mr. Jankowski holds a B.S. from Northern Illinois University, an M.B.A. from Loyola University of Chicago, and is a regular participant in the Kellogg Corporate Governance Conference.
In addition to serving on the board of directors of Nanophase, Mr. Jankowski has served on a series of commercially-focused and non-profit boards. He is an active member of the Economic Club of Chicago.
The Tales from Around the Water Cooler Podcast was inspired by both experience working with employees/employers in a professional capacity as a business law firm as well as our personal experience as entrepreneurs hiring/firing employees.  This podcast was designed to be both educational and entertaining.  Please leave us feedback or ask questions if you have a employer/employee horror story you would like to share!