The importance of leadership, volunteerism, and mentoring
Kristen Prinz & Cherilyn Murer
Cherilyn Murer discusses why both women and men need balance in their professional and personal lives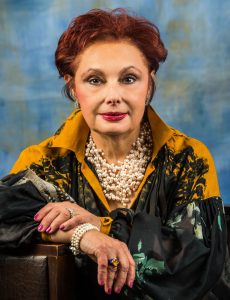 In this episode of "Tales from Around the Water Cooler," successful entrepreneur and philanthropist Cherilyn Murer discusses why both women and men need balance in their professional and personal lives. She shares insights about her 32-year career in healthcare and higher education and the nuances of succeeding in these competitive and highly transformational fields. She and Kristen also discuss the importance of leadership, volunteerism, and mentoring.
Get connected with Cherilyn Murer
LinkedIn: https://www.linkedin.com/in/cherilyn-murer-aba0b18a/
Email: cmurer4@gmail.com
Cherilyn's Reading List
"The Social Transformation of American Medicine" by Paul Starr
"Identity Unknown: Women Artists in the Shadows" by Donna Seaman
"Ten Restaurants that Changed America" by Paul Freedman
The Tales from Around the Water Cooler Podcast was inspired by both experience working with employees/employers in a professional capacity as a business law firm as well as our personal experience as entrepreneurs hiring/firing employees.  This podcast was designed to be both educational and entertaining.  Please leave us feedback or ask questions if you have a employer/employee horror story you would like to share!