Christy Lyons on returning to work during and after the COVID-19
Kristen Prinz & Christy Lyons
Christy advises employers to do everything they can to support frequent and open communication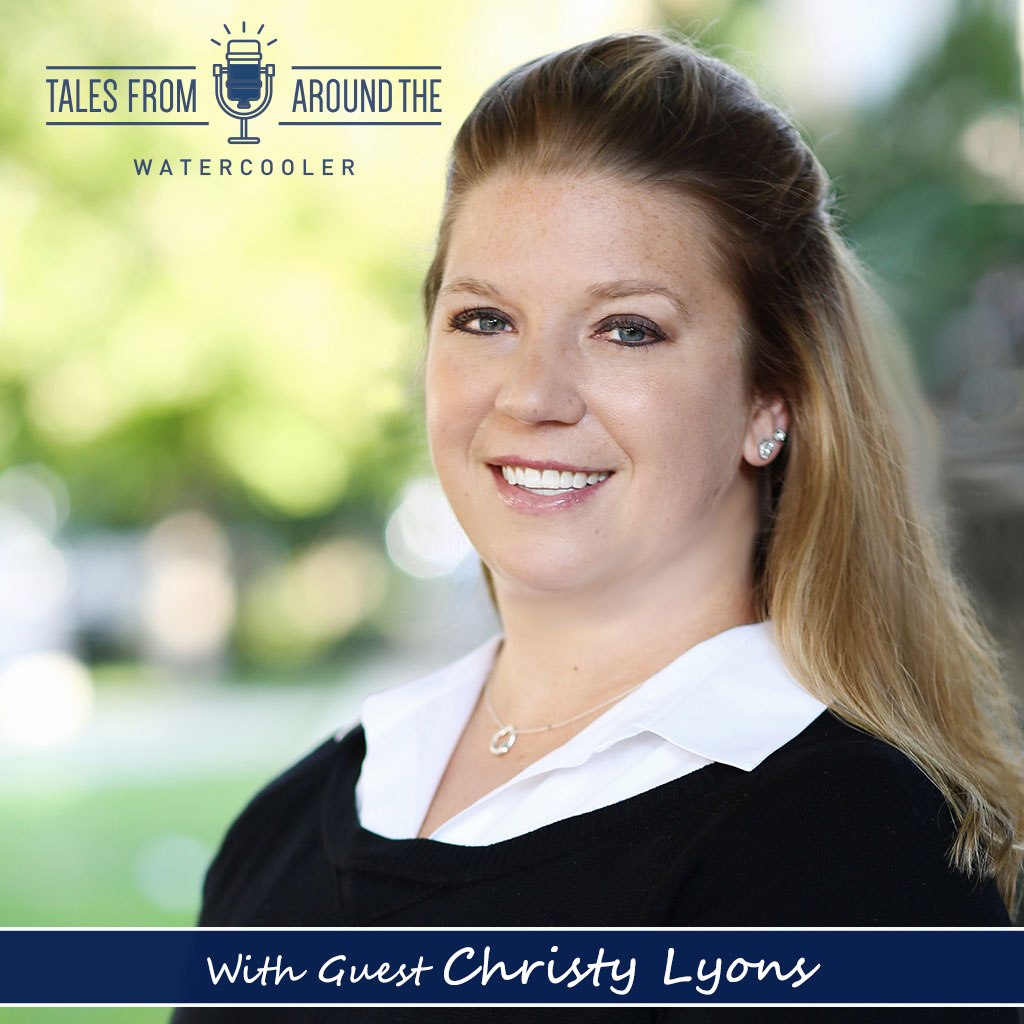 In this episode of "Tales from Around the Water Cooler":
Kristen Prinz welcomes Christy Lyons to this episode "Tales from Around the Water Cooler" to talk about returning to work during and after the COVID-19 pandemic from a Human Resources perspective. Christy Lyons is a sought-after HR consultant and founder of 4 Point Consulting, which works with companies of all sizes to create customized plans for HR and talent acquisition. They discuss the challenges that employers face when bringing furloughed employees back to work, and strategies for making the transition back to the workplace as smooth as possible. Christy advises employers to do everything they can to support frequent and open communication with their employees, and provides specific examples of how companies can foster a transparent culture. We're all in this together, so let's talk about it.
Bio:
Christy Lyons, PHR, SHRM-SCP, founded 4 Point Consulting in 2014 and has grown her strategic operations, outsourced HR, and talent acquisition firm to a team of 18 highly -qualified consultants throughout the US, Canada and the UK. 4 Point specializes in helping venture capital, private equity, and high-growth startups with services like full-cycle recruiting, on-demand HR, transition planning, change management, training and development, policy creation, and people optimization.
Christy is a member of the Forbes Chicago Business Council and regularly speaks at General Assembly, Chicktech events, and other community platforms — especially those supporting female entrepreneurs. You can also find her quoted in the Huffington Post and Glamour Magazine.
Stay Connected with Christy Lyons:
Website: www.4pointconsulting.com
Twitter: @4pointconsult
Facebook: https://www.facebook.com/4pointconsulting/
LinkedIn: https://www.linkedin.com/in/christynlyons/
The Tales from Around the Water Cooler Podcast was inspired by both experience working with employees/employers in a professional capacity as a business law firm as well as our personal experience as entrepreneurs hiring/firing employees.  This podcast was designed to be both educational and entertaining.  Please leave us feedback or ask questions if you have a employer/employee horror story you would like to share!