Kristen Prinz interviews Debbie Bridges entrepreneur, business relationship consultant, founder and independent owner of Bridges Court Reporting. This week's subject will touch on toxic employees and how the poison spreads throughout the entire company
Kristen Prinz & Debbie Bridges
Kristen Prinz interviews Debbie Bridges entrepreneur, business relationship consultant, founder and independent owner of Bridges Court Reporting. This week's subject will touch on toxic employees and how the poison spreads throughout the entire company.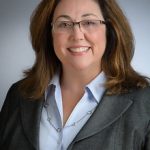 In this episode of "Tales from Around the Water Cooler":
Confidence and communication in the workplace. Keeping positivity within your employees
Why you're not spending your time doing the work you love because you're wrapped up in administrative tasks, trying to keep all of the balls in the air –
You desperately need a support team, but you have no idea how to find reliable help
The Tales from Around the Water Cooler Podcast was inspired by both experience working with employees/employers in a professional capacity as a business law firm as well as our personal experience as entrepreneurs hiring/firing employees.  This podcast was designed to be both educational and entertaining.  Please leave us feedback or ask questions if you have a employer/employee horror story you would like to share!