HR, and impact of the #MeToo movement on business in general and HR consulting in particular
Kristen Prinz & Carol Semrad
"Relationships in the workplace environment can be unpredictable and quick to change"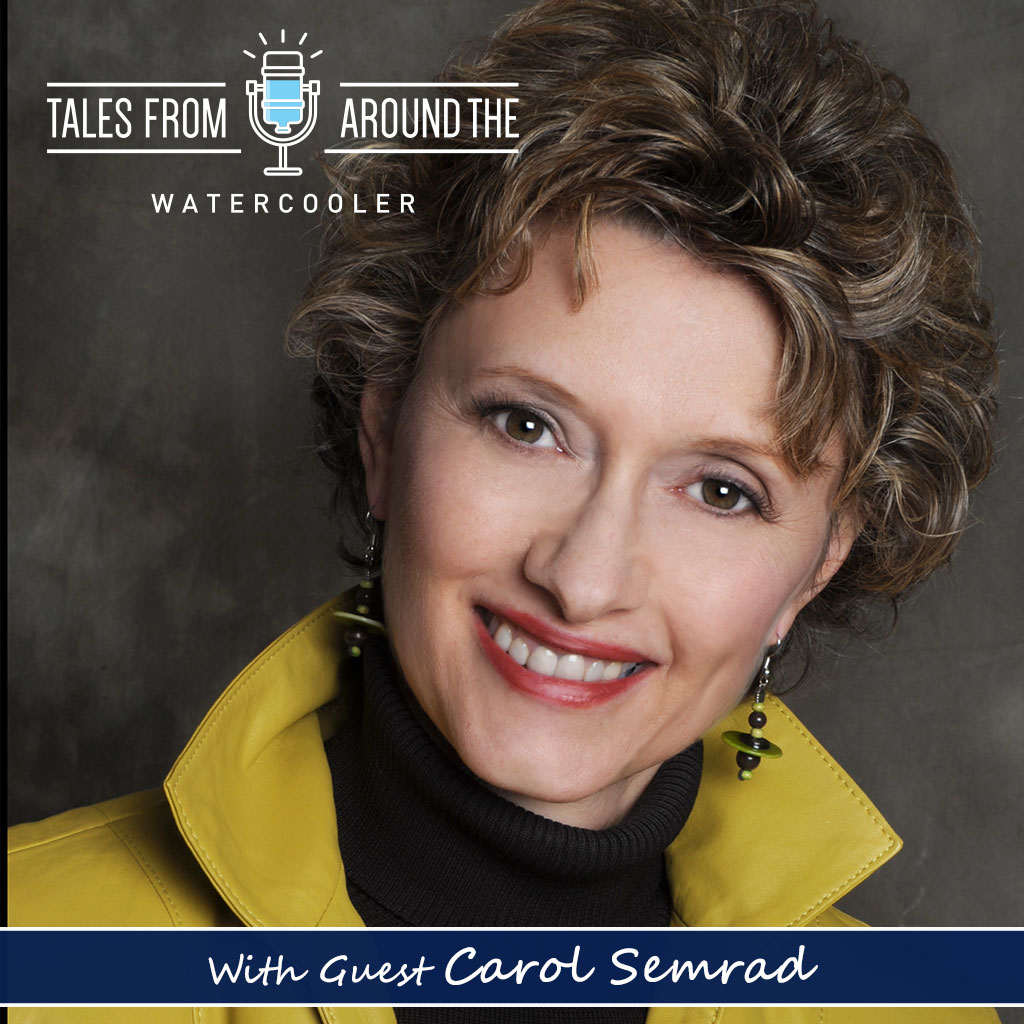 In this episode of "Tales from Around the Water Cooler":
In this episode of "Tales from Around the Water Cooler", Kristen sits down with Carol Semrad, principal of C. Semrad & Associates, where she does human resources consulting for small- to medium-sized companies. Carol and Kristen discuss the important of networking and relationships in the workplace environment of today, which can be unpredictable and quick to change. They talk about the challenges of being either an employer and an employee at a rapidly growing business, and the responsibility of the employer to keep open communication with employees during transition. Keeping up relationships through the separation process and making the separation a positive experience on both sides is essential from both an HR and a legal standpoint. The episode concludes with a timely discussion of the impact of the #MeToo movement on business in general and HR consulting in particular.
Bio: 
Carol Semrad, SPHR, SHRM-SCP is the principal of C. Semrad & Associates and is a highly seasoned Human Resources professional with 20+ years of experience.  She is P&L oriented and has worked directly with presidents and chairmen in taking companies from their infancy to +$100M in sales. Carol's work on mergers & acquisitions has made her the 'go to expert' for integrating organizations and creating alignment within newly combined businesses. Carol is known for her ability to work with people at all levels of an organization, allowing her to influence behaviors from the board room to the lunchroom. Carol is a Past President and current Treasurer of Chicago SHRM, the largest SHRM chapter in Illinois.
Media:
Website: Semrad & Associates
LinkedIn: Carol's LinkedIn profile
Other: SHRM
The Tales from Around the Water Cooler Podcast was inspired by both experience working with employees/employers in a professional capacity as a business law firm as well as our personal experience as entrepreneurs hiring/firing employees.  This podcast was designed to be both educational and entertaining.  Please leave us feedback or ask questions if you have a employer/employee horror story you would like to share!