Gary Kaplan, Leader for XL Catlin's North America Construction unit, returns to the show and offers greater insight behind his Project Centric Leadership style
Kristen Prinz & Gary Kaplan
Gary Kaplan, Leader for XL Catlin's North America Construction unit, returns to the show and offers greater insight behind his Project Centric Leadership style. Gary breaks down the steps of his Leadership, Planning and Execution Model that he practices to create change and success at XL. He and Kristen also discuss values and favorite books that support their leadership essentials.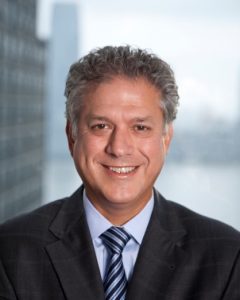 In this episode of "Tales from Around the Water Cooler":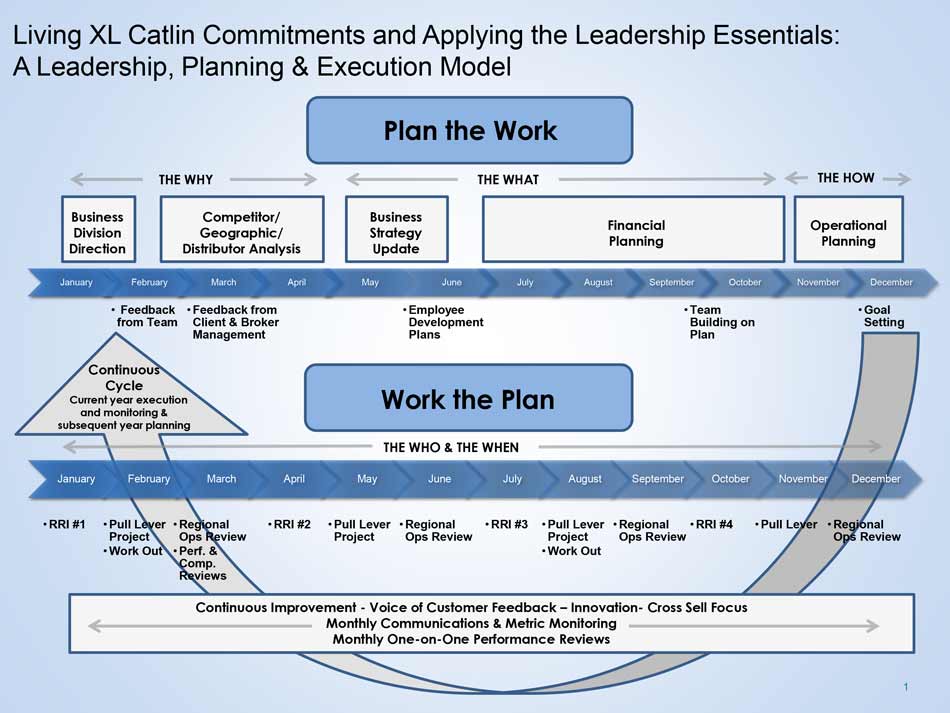 Get connected with Gary Kaplan and XL Catlin!
Email: Gary.kaplan@axaxl.com
Website: https://axaxl.com/insurance/about-us/our-experts/gary-kaplan
Articles Link: http://www.bridgeurl.com/gary-kaplan-articles
Gary's Book Recommendations
Rainmaking Conversations: https://www.amazon.com/dp/B004S82O4A/ref=dp-kindle-redirect?_encoding=UTF8&btkr=1
Leading Change: https://www.kotterinc.com/book/leading-change/
Execution: https://www.amazon.com/Execution-Discipline-Getting-Things-Done/dp/0609610570
Leadership Pipeline: https://www.amazon.com/dp/B004BA5776/ref=dp-kindle-redirect?_encoding=UTF8&btkr=1
Gary Kaplan is the Leader for XL Catlin's North America Construction unit. Gary joined XL in May 2010 to develop a new business unit solely dedicated to addressing the risk management needs of the Construction industry. Since joining XL Catlin, Gary has recruited a team of construction insurance, loss control and claims specialists, each with more than 20+ years of industry experience, and built XL Catlin's new North America Construction unit. Gary now leads a customer-centric team focused on building long-term relationships with contractors to clearly understand their changing business needs and to provide them with the innovative products and services to help them protect their profitability, maintain a competitive edge and improve safety on the jobsite.
In March 2011, Gary was appointed a Managing Director for XL Catlin's Leadership Council.  As a Managing Director, Gary was charged with influencing and accelerating the implementation of the company's business strategy, contributing his perspective and expertise to grow our business, take advantage of strategic opportunities and help solve the risk concerns of our clients and brokers.
Prior to his current position with XL Catlin, Gary spent more than 20 years with Zurich North America Commercial, most recently as President of Construction.  During his tenure at Zurich, Gary was responsible for North America Commercial's wide-ranging portfolio of operational transformation initiatives and driving the associated cultural and change management programs.  Gary also held a variety of senior management positions including Chief Underwriting Officer for North America Commercial and Director of Property Lines.  He was also a member of Zurich's Board of Directors and Executive Committee.
Gary's professional career spans over 39 years primarily focused in underwriting management positions of Construction and Energy. Gary is a graduate of Northern Illinois University with a bachelor's degree in Chemistry, holds a Construction Risk Insurance Specialist (CRIS) designation, and is also recognized for his dynamic presentations and articles on his Leadership, Planning and Execution Model, Relationship and Change Management, Communications, and the Fundamentals of Leading a Business Unit.
The Tales from Around the Water Cooler Podcast was inspired by both experience working with employees/employers in a professional capacity as a business law firm as well as our personal experience as entrepreneurs hiring/firing employees.  This podcast was designed to be both educational and entertaining.  Please leave us feedback or ask questions if you have a employer/employee horror story you would like to share!